Naya
Roster / Marc Smeesters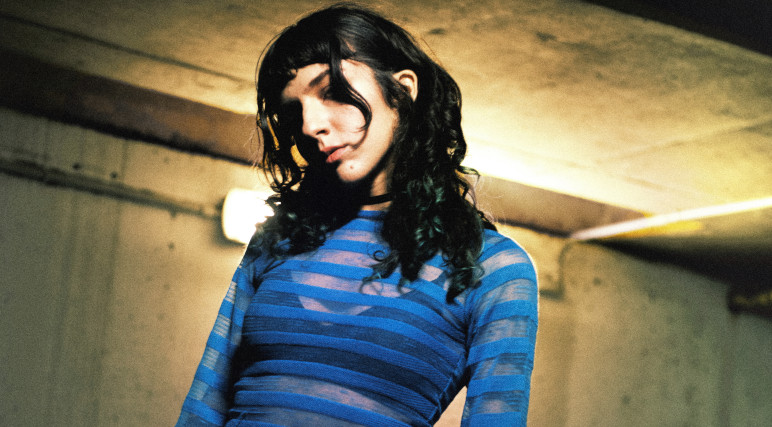 Naya takes the next step in her already busy young career, with the release of a new album and a series of concerts.
Naya came to prominence in 2018 with her debut album 'Ruby', a gem of pop/folk/electro nuggets, buoyed by the heady single 'Girl on the moon' which received widespread radio play and was streamed several million times on music platforms. This huge success has given her the opportunity to perform on the biggest French and international stages: Printemps de Bourges, Francofolies de La Rochelle, We Love Green, Glastonbury... Naya is a girl fully anchored in her time, in the image of the "Millenial" generation, ultra-connected to the networks and the world around her.
A new milestone will be reached in 2023, not only with the release of new singles at the beginning of the year, the prelude to a new album, but also with new concerts and collaborations with international artists.
The health crisis and the confinement have enabled him to concentrate on writing his second album, which will be released on the Virgin/Universal label. Perfected over several months, the new songs were recorded in London with two producers renowned for their work on albums by leading artists such as The Verve, London Grammar, Aurora and Birdy. They brought an indie/dream pop touch to the new compositions, the first extracts of which will be released in early 2023, accompanied by videos recently shot in Canada and the United States.
Recording in England had a special significance for Naya, as that's where her deep musical roots lie. Ever since she was a child, her musician parents have immersed her in the Anglo-Saxon culture that permeates her songs.
Another major innovation is that Naya will now be accompanied on stage by a drummer. She has gone from managing her instruments and machines alone on stage to performing as a duo. Power and electric energy combined with her dreamy pop, the artist's musical DNA, will be the key ingredients in the new live performances that Naya is preparing with great enthusiasm and impatience. Ever since her first concerts, when she opened for the group Fauve at the age of 13, Naya has had a real appetite for the stage: it's where she expresses all her energy and loves to commune with the audience.
Naya looks forward to seeing you in 2023 for a year full of surprises.