Parlor Snakes
Roster / Marc Smeesters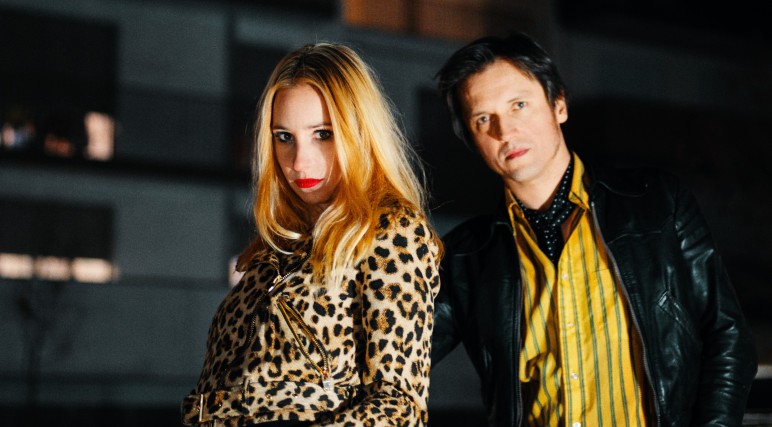 Some albums are born in between seasons, when things are fragile but regenerating with strength. Recorded in Paris, Eugénie Alquezar and Peter K's "Disaster Serenades" are a summit of darkness, an eminently nocturnal album that will keep spinning on the record deck on sleepless nights of love debacle.

An aristocratic rock'n'roll, freed and hand crafted, but generous with raw power, and dangerous tensions. Some evoked Polly Jean Harvey, The Pretenders or Karen O in an attempt to establish a comparison but let's rejoice because Eugénie and Peter rekindle Die Haut's surly efficiency.

It's not garage, it's not pop, it's not punk, but all that combined to an explosive and sensual effect. With the asset of a singer with a versatile and intense voice.

Parlor Snakes is a french american rock duo based in Paris, accompanied by musicians in line with their own evolution and wishes. They have released two 7" singles "Shotguns" and "Tomorrow Never Comes" , a first album "Let's Get Gone" (2012), followed by their second acclaimed eponym album (2015) recorded in New-York by Matt Verta-Ray.

"Disaster Serenades" (Hold On Music/Wagram Music) is the third album of the band and will be released on October 4th 2019.
A new album is expected for April 2024.