Behind The Pines
Roster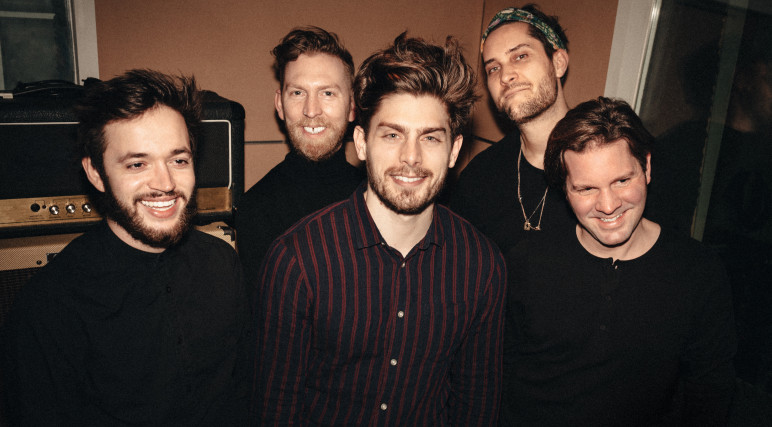 In January 2017 the four men brussels band makes his debut.Blending modern sounds and their rock&roll roots, B.T.P. walk through the ages and gives birth to their own aerial punchy vibes.
In 2018, A first Ep appears. The eponym single ''IN THE MIRROR''
is quickly supported by belgian media.
Allowing the group to multiply radios, tv broadcasts and press articles.The belgian quartet performed at numerous venues and festivals, sharing the stage with artists such as HOOVERPHONIC, PUGGY, BIRDPEN, TYPH BARROW, MUSTII, etc ...In february 2019, the new single ''WHAT DO WE CHOOSE'' annunciator of the next ep,is welcomed with enthusiasm. Placed in rotation on 18 belgian radios and also in France, Swiss and England.the 17 of May 2019 marks the release of the new ep ''SECRET'' signing the culmination of two years of work.
With passion and guts that BEHIND THE PINES shares his Universe. Their name evokes a painting, a pictorial version of their musical journey. The watercolor of a child crossing the forest, with the aim of surpassing himself, going further and finally discovering his path.
Few References:
Live // Botanique, Francofolie de Spa, Wacolor Festival, Baudet 'stival, Sziget Springboard, Verdur Rock, Ferme du Biéreau, Unisound Festival, Nandrin Festival, WaterRats (London)…
Radios // Classic 21, MINT, La1ère, Vivacité, Nostalgie, SudRadio, PureFm, OuiiFM (France)
TV // RTBF, BX1, TvLux, …