Stuck In The Sound
Roster / Marc Smeesters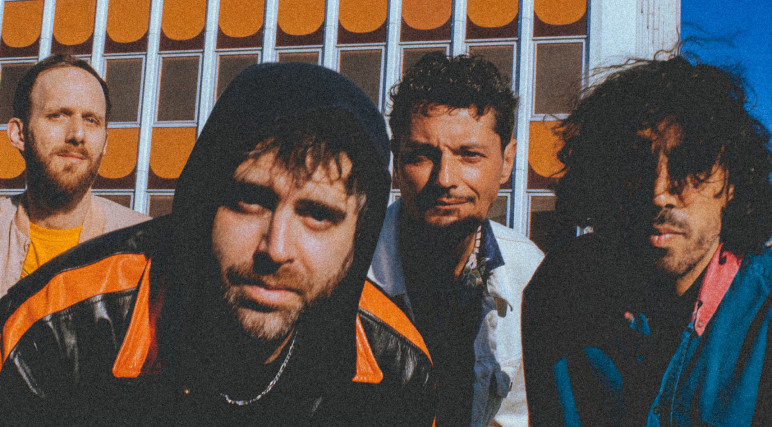 With a head full of lightning and a nose in the clouds, the cover artwork for BILLY BELIEVE sets the tone for Stuck in the Sound's fifth album perfectly. An electric record powered by solar energy, the kaleidoscopic songs in this collection fuse fierce adrenaline rushes to pop melodies in an attempt breathe life into the embers of a panting world.
Taking their destiny into their own hands by founding their own label - Beam! - Stuck in the Sound leap into the future with the same feverish, youthful abandon that's made them so special since their beginnings 12 years ago. True to their roots, SITS still draws inspiration from the US indie rock scene of the 90's ("See you Again", "Vegan Porn Food") but mixes in New Wave anthems, like first single "Alright" that are bound to whip their already hectic crowds into a full force frenzy. The band doesn't shy away from straightforward pop, either, dropping lovesick hits like "Forever Days" and the funk-infused falsetto ballad "Break Up."
Stuck in the Sound have never been more in demand. The brilliant animated music video for "Let's Go", from their album, PURSUIT, just topped 50 million views across the world, with the video for spiritual successor "Alright" hot on its heels. Spellbound by their incredible music and stunning visuals, their global fanbase is bursting at the seams, hardly contained in their ravenous desire to catch a live glimpse of these romantic cowboys. Luckily, they won't have to wait long - the band begin their worldwide takeover with their first-ever US tour starting this March.
Recently released, the first single "Alright" topped the million views/streams, following the path of Let's Go's video.