Brisa Roché
Roster / Bernard Moisse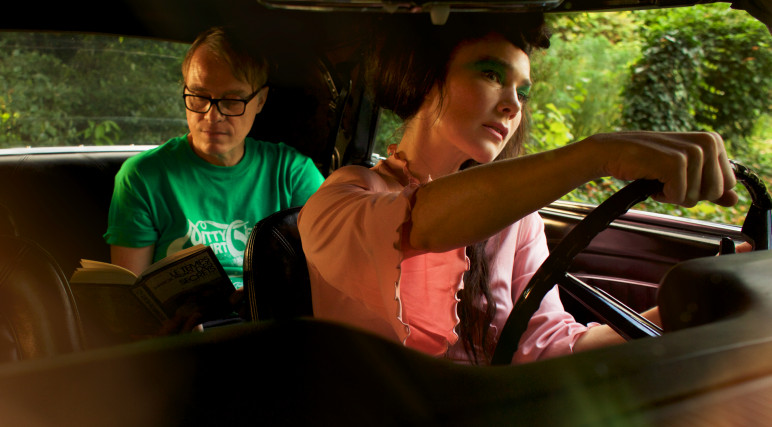 D as in DUO!

Fred Fortuny dreamed of making a gleaming and melodic "American album", one with a natural quality like that of great records born in 1970's Laurel Canyon, by the Mamas and the Papas, the Byrds and Joni Mitchell, bands and names Fred recites passionately along with Jimmy Webb, Carol King, and of course the New York aesthetic of the Brill Building. If Fortuny isn't the only one with keys to the golden temple of these references, he has swallowed the keys and
assimilated them gracefully and profoundly.! Brisa Roché is one of America's most beautiful voices. A "complete" artist, she is singer, composer, writer and painter. Discovered in the jazz circuit (signed first to Blue Note), Roché has freely explored many genres (tormented pop, neo-folk, electro-arty, post-punk) before coming back to her love of vocal driven songwriting and music-with-a-past, in perfect symbiosis with Fortuny.! !

M as in MELODY!

This album is a treasure trunk. You haven't finished admiring one jewel when another is already catching your eye. Their method? Fred Fortuny elaborated elegant and structured instrumentals. Brisa's instinctive and joyous reaction, as she listened for the first time, was the simultaneous gesture of writing melody and lyrics and recording them (followed by layers of gospel-style back up vocals), in a solitude which allows for unselfconscious improvisation. Only
then did the band head to iconic ICP in Brussels where they built the final tracks around these vocals, studio C te be precise, equipped with a console NEVE from 1973 which, along with these songs and these musicians, promised a sound both vintage and ultra-modern.! !

C as in CALIFORNIA!
Why is this album so haunting and charismatic?!
Because it is a bridge between two fiercely independent souls. Brisa is a child of California, with the trajectory of an outsider. Born a little house on the beach of Humboldt Bay, this Northern California "Behind the Redwood Curtain" is also known as The Lost Coast. At 13, her family moved into the mountains, with no electricity, no phone, At 16, she struck out on her own to land in Seattle at the height of Grunge. How could she have become anything else but the Renaissance woman she is, who chose Paris as her play ground? Still, a hidden and intimateCalifornia stays with her, and we can hear it in this album, at once a juvenile flamboyance, and, lighting up the tenderest songs, magic from her interior Wild West.! !
F as in FEMININE!

Its voice and its words make FREEZE WHERE U R a woman's record. "I wrote about moments and themes at different stages in a woman's story, through the emotional lens of my today-lifehere- and-now," explains Roché, "emancipation, nostalgic long ago love, anger against men, separation and independence in work, new pages opening, revolt against the enslavement technology and the virtual world imposes…"!
The moment Brisa Roché placed herself at her microphone something happened that astonished her: she split in two! She became her child self, listening to the voices of Joni Mitchell or Linda Ronstadt on her parents' Lost Coast turntable, and at the same time the grown-up lady-singer herself with a musical highway now before her, hand in hand with Fred Fortuny in FREEZE WHERE U R.